Madison Adams Reports and Market Research
The following research and analysis have been exclusively presented to you by Madison Adams™ Real Estate. The purpose of this research is to provide an illustration of the market-wide sentiment between buyers and sellers and to illustrate forming trends based on available historical sales data information.
All information included in this research is based on reliable public and proprietary sources. However Madison Adams™ Real Estate makes no warranty, either expressed or implied, as to the accuracy of the data contained within or obtained from this research. The accuracy of the data is not guaranteed and it should be independently verified by the reader with their own attorney, architect or zoning expert including but not limited to square footage, room count, bedrooms and school districts. It is subject to errors, omissions, changes or withdrawal notice.
It is not an intention of Madison Adams™ Real Estate to solicit property that had been already listed with another licensed real estate broker. If your property is currently listed with another licensed real estate broker please disregard this research and instead you maywant contact your current representative(s).
PROPER USE
This report or any data presented here MUST NOT BE USED to assess a market value or an appraisal of a specific property. Such market valuations and appraisals must be conducted only by a licensed professional abiding to their own standards, techniques provided by their corresponding authority.
Gold Coast On The HudsonTM
Building Reports
Cliffside Park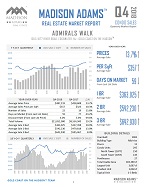 Winston Towers

2018-Q4
Edgewater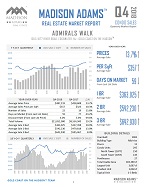 Admirals Walk

2018-Q4
Cliffside Park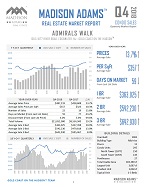 Carlyle Towers

2018-Q4
Newsletter signup
Sign up for Madison AdamsTM Market Reports and Research

Stay informed!